VILLAS & ADJACENT HOUSES FOR RENT IN MIMOSA ECOPARK VAN GIANG
The Mimosa Valley villa complex is a perfect combination of installation art and first-class European living space with traditional Vietnamese cultural features to suit the tropical monsoon climate of the North. Each Mimosa Valley villa here is a luxurious, elegant, sophisticated architectural work that affirms the class of the owner. With an open and separate living space, in the "valley" filled with peaceful, quiet, and pleasant green ... Mimosa Valley villa promises to bring owners a full and modern life - a live-like resort every day at Ecopark.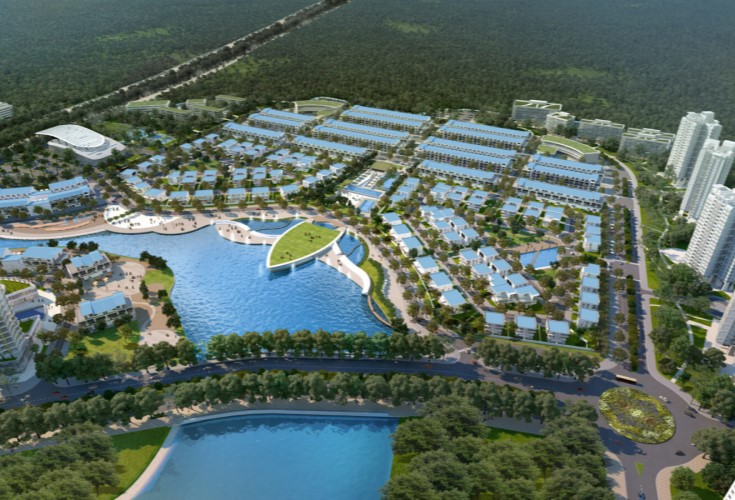 Overview of the Mimosa adjacent villa
OVERVIEW OF MIMOSA ADJACENT VILLA FOR RENT
Marina Waterfront Residences is like a gem that creates a vibrant highlight in the Aqua Bay urban area, bringing sustainable values ​​​​and the most vibrant lakeside community in Ecopark Van Giang urban area.
With a total area of 8ha with the development direction of duplex and single villas with a total of 176 apartments.
Typical Semi-detached Villas include 124 units ( Area from 180 to 478 m2 )

Commercial Semi-detached Villas include 20 units ( Area from 218 to 457 m2 )

Lake View Semi-detached Villas include 26 units (Area from 189 to 297 m2)

Detached villas: 6 units (Area from 400 – 712m2)

Height from 3 to 5 floors

Number of bedrooms from 3 to 4 rooms
Location of Ecopark urban area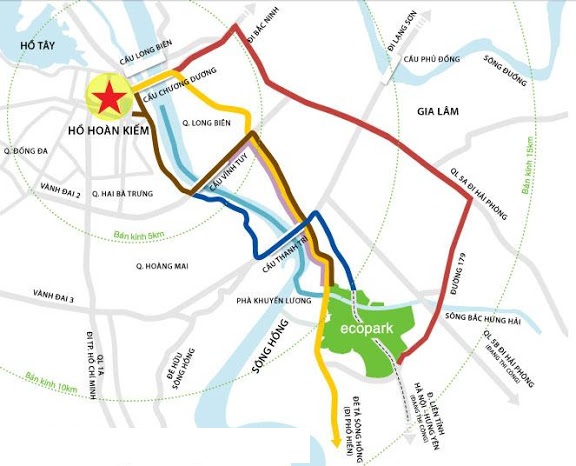 Location of Ecopark urban area
The mimosa villa area is located in the green eco-urban area Ecopark, with the location of the green grassland in the Aqua Bay subdivision, especially the Mimosa Villa area is shaped to become a villa area with green and top-class living spaces of Ecopark urban area. With a prime location, this place promises to be one of the extremely smart choices for modern residents, towards a most comfortable life.
Location of Mimosa Ecopark
The design floor of the Mimosa villa
The Mimosa Twin Villas have been directly connected to the public green spaces, and are located opposite the Mimosa Club and the green park. The products here all have a reasonable area from 180 to 478m2, but especially still ensure maximum privacy with a large backspace in front and side of the house to create the most open space, with a construction area of 107m2, with a total floor area of 274m2, with the number of floors designed as 3 floors, the number of bedrooms is 4, 2 multi-function rooms with other extremely spacious rooms.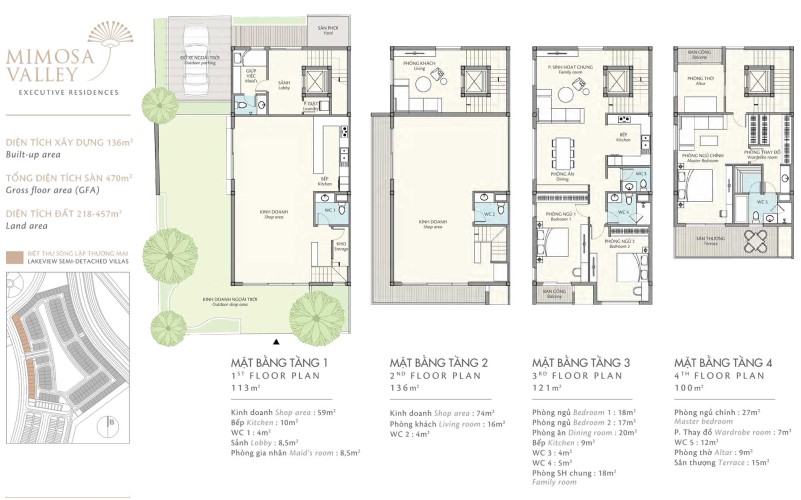 The design floor of the Mimosa villa
Next is Marina Single Villa, which owns the most spacious and sophisticated designs, in order to ensure peaceful privacy in the rhythm of modern Ecopark urban life. In addition, the single-family villas here all have a typical land area of 300 to 700m2 and are arranged in prime locations with special attention to have the best view towards the landscape and welcome the cool breeze of summer with a construction area of 164m2, a total floor area of 454m2, a land area of 410m2, with a design number of 3 floors with 4 rooms and a multi-purpose room combining a kitchen and dining room and spacious living room.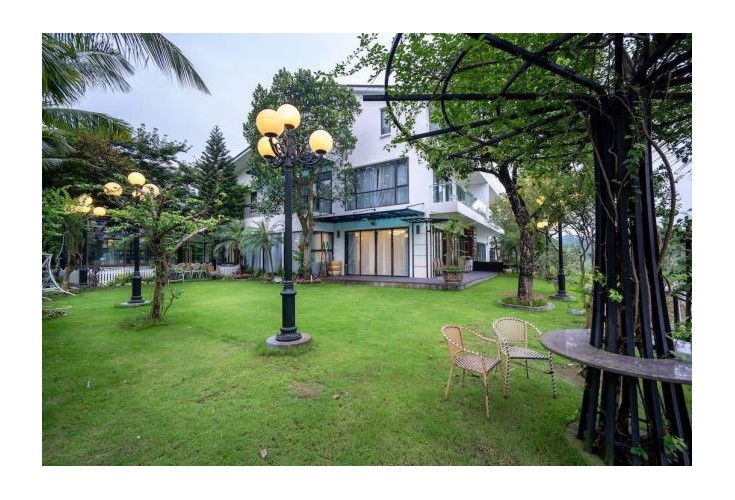 Outside Mimosa
Coming to Mimosa Villas, you will feel like you are stepping into a classy and modern living space with European-style designs, along with the most comfortable and luxurious amenities that come with services. Mimosa villa area will promise to be an attractive and hottest living place in the near future.